Selling a home can be full of big emotions — stress, elation, and panic run the gamut throughout this process — not to mention preparing your home to be shown at a moment's notice and securing the home you'll move into. If you are the seller, there are some guidelines to consider when selling your home.
At Smiley Property Investments, we buy houses and help home sellers find solutions when they need to get out of a home quickly and to their new destination. If selling a home is new to you, follow along in today's post and learn etiquette tips to help sell your home more quickly!
The Human Connection: Basic Etiquette
If awkward situations seem to present themselves more than not, or you feel like social situations are not your strong suit — don't fret — an antidote is found in basic etiquette. It's never too late to empower yourself and embrace the responsibility for your actions.
---
Sometimes we need a basic etiquette refresher before doing big things like selling a home.
---
Don't forget you're human – At times we just need to reach into the trenches of who we are and surface with our humanness and empathy and remember to make that connection with people. You'll undoubtedly have people in and out of your home during showings, so just remember to be friendly and polite. Greet people, and if you hear them asking questions among themselves, make it a point to help address them personally. People feel seen and heard when you take the time and do the little things — and who knows, this may be the deciding factor on whether or not to make an offer.
Be the master of ceremonies – When everyone gathers at your home, they all have one thing in common, and that is the house! Be sure to be the ideal host and read what people need. If they want to be left alone or if they'd rather have an escort, do that. It's important to make introductions and help make the process move along splendidly.
Timeliness matters – There are some who have punctuality coursing through their veins, and there are those who will be late to their own funeral, but with whatever spectrum you fall on, it's still crucial to be on time — it's being respectful of people's time. You may know the scenario whether it's a meeting, dinner reservation, or get-together with friends, if you're late, they're left waiting on you, and frankly, it's wasting their time. Make it a point to set meetings and appointment times you can make, so potential home buyers won't have to wait.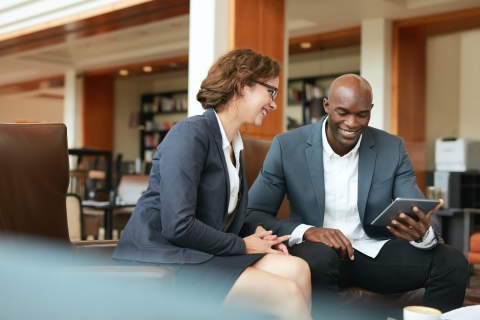 Be helpful – The most important thing you're trying to do is sell your home, so make it a priority to help people around your property — answer questions or the door or take the extra step and offer beverages and light snacks at your open house.
Be a good listener – Being a good listener these days almost goes beyond the gold standard of etiquette, because so many people don't know how to do it. People are great at pretending to engage, yet they're just conjuring what their response will be instead of being genuinely interested and making a connection. Listen to what homebuyers are saying and asking of you, and respond appropriately.   
Practice honesty – It's important to be upfront with both your realtor and potential homebuyers when selling your home. If you know something is dated or may need a replacement soon, be forthright about it and always let them know if anything is broken or has incurred damages. Also be in the position to accept honesty and feedback from your real estate agent. They are the experts and may suggest that you to remove personal items like pictures or to take some of the furniture out in order to help the home sell.
There is a lot that goes into selling your home, from updating it and making final fixes to having it be show-quality while it is being shown to prospective homebuyers. Although emotions can be high, it's important to remember basic etiquette such as being punctual, honest, and helpful to help ensure the sale of your home.
For more information on how to sell your home quickly while accepting the best offer, contact us today!